Villa Hortensia
renovovaný 2015
Villa Hortensia
Klimatizace
Klimatizace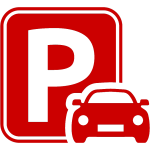 Parkování zdarma
Vzdálenost 1,5 km

Pláž 50 m
Villa Hortensia
Klimatizace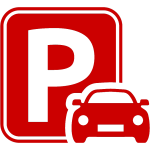 Parkování zdarma
Vzdálenost 1,5 km

Pláž 50 m
Villa Hortensia
Poloha:
Villa Hortensia, obklopena krásnou zahradou, se nachází na pobřeží s výhledem na záliv Čikat. Tato 5hvězdičková vila s rakousko-maďarskými architektonickými prvky a moderním zařízením nabízí prostor pro opalování a venkovní bazén s vyhřívanou mořskou vodou.
Ubytování:
TheVilla Hortensia features 10 ensuite bedrooms on three floors (Up to 20 persons, with 3 extra beds suitable for children).
Ground floor:
AGAVE - double ensuite bedroom , 30 square meters
1st floor:
HORTENSIA MASTER SUITE - with view of Čikat Bay, separate living room and bedroom, full balcony and logia off the bathroom. Posibility of two fold down beds (2 x 90x200cm), 62 square meters
VIOLA - ensuite bedroom with logia, links directly to Iris, 25 square meters
IRIS - ensuite, links directly to Viola, 25 square meters
2nd floor:
OPUNTIA MASTER BEDROOM - also with Čikat Bay view, bedroom and living room combined, full balcony and logia off the bathroom, 42,50 square meters
YUCCA - double ensuite bedroom, 35 square meters
PHOENIX - double ensuite bedroom, 38 square meters
3rd floor (Mansard):
MYRTHUS MASTER BEDROOM - has astonishing view over the entire Bay, a bedroom and living room combined, 53 square meters
EUCALYPTUS - double ensuite bedroom. Posibility of a third fold down bed (100x200cm), 35,50 square meters
MAGNOLIA - double ensuite bedroom, 38,60 square meters
All rooms are ensuite, with walk in showers, Hot tubs (except for 2 rooms) and, in most rooms, double basins. All bathrooms are finished in marble, with Asprey toiletries. There are several bed options with twin, Queen and Kingsize beds.
Villa Hortensia

Elegantně zařízená apartmá mají prostorné posezení, satelitní TV s přístupem k internetu, dobře zásobený minibar, kávový a čajový koutek a podlahové vytápění. Součástí je moderní koupelna s bavlněnými osuškami, župany, přezůvkami a vybranými toaletními potřebami.

K dispozici je také komorník a úklidová služba. Hosté si mohou vychutnat snídani, občerstvení během dne a večeři. Všichni hosté při příjezdu obdrží nápoj na uvítanou.

Wellness a beauty zóna zahrnuje finskou saunu a relaxační zónu. Vyzkoušet můžete různé kosmetické procedury, masáže pod širým nebem a fitness centrum. K dispozici je soukromá pláž se slunečníky, lehátky a plážovými osuškami a zahrada s velkou terasou a skleníkem.

Krytý lounge s barem lze v případě potřeby změnit na konferenční místnost. Hosté mohou využít nabíječky pro různé přístroje a dohodnout si výlety a prohlídky památek. Villa Hortensia nabízí placenou dopravu a další služby v nedalekém hotelu Bellevue. Na místě se provádí nepřetržitý bezpečnostní monitoring.

Podle nestranných hodnocení napsaných hosty patří tato oblast mezi oblíbené části destinace Mali Lošinj.
Stravování:
breakfast, various snacks throughout the day, dinner
Zvířata:
nejsou povolena
Příjezd:
15:00
Odjezd:
11:00
VILLA HORTENSIA - 20 PERSONS:
Ten luxuriously appointed ensuite bedrooms
Private concierge, chef & butler
Tailor made excursions & sightseeing tours (extra payment)
Private shuttle service from/to the Airport Lošinj
Luxury VIP transport by car & speed boat upon request
Terrace, landscaped garden and winter garden
Dining room with terrace
Living room with a bar
Outdoor swimming pool with heated seawater
Sunbathing area overlooking the sea, private hotel beach
Outdoor jacuzzi, outdoor massage area
Dobré vědět
Klimatizace
Parkování zdarma
Pláž
50 m
rezervace:
| Ubytování | Služba | 01.03.-01.06. | 01.06.-01.10. | 01.10.-02.11. |
| --- | --- | --- | --- | --- |
| Villa Hortensia - 20 persons | 1 x rent whole villa for 20 persons - FULL BOARD | 8800.00 | 11000.00 | 8800.00 |
Gradtur club
pro rezervace do 30.08.
2%
Cena zahrnuje:
VILLA SERVICES
FULL BOARD (breakfast + leisure dining throughout the day + dinner)
· Your choice of breakfast served daily
· Welcome drink upon arrival
· Leisure dining throughout the day
· Dinner service each evening
· Headbutler and private chef
· Housekeeping service
· Washing, ironing and pressing service
· Wireless internet service and satellite TV
· Electronic charging station for personal devices in each
room
· Swimming towels for the pool and pier
· Private shuttle service from/to the Airport Lošinj
· 24-hour security


VILLA AMENITIES
· The dining room with bar and terrace
· The living room with a bar that can also be arranged as a gaming room for teenagers and video conferencing
· Wellness & Beauty area
· Finnish sauna with relaxation area
· Kneipp area to improve circulation
· Fitness
· Two terraces and landscape garden
· Outdoor massage area
· Outdoor swimming pool with heated seawater and sunbathing area overlooking the sea
· Private pier with deckchairs and parasols, the pier has a shower and changing area
· Concierge services


Příplatky:
Residence tax:
· 8,00kn per person per day (January - April, October - December)
· 10,00 kn per person per day (May - September)
· Children under 12 do not pay, and children between 12 and 18 years pay 50% of the fees

Additional services (at extra charge):
· Gala menues for a celebrations on request
· Drinks packages available chargeable per person, together with a wine list featuring international and a wide of Croatian wines
· Specialist laundry and dry cleaning services
· Excursions, trips and special interest activities
· Air Transport – International airport by aircraft, each carrying 6 passengers per flight
· Massage and treatments at extra charge

ACTION - 10%
rent for 14 days
Dovolená Chorvatsko


TOP NABÍDKA