Mobile homes -Baška Beach Camping Resort (ex Zablace)
Mobile homes -Baška Beach Camping Resort (ex Zablace)
air conditioned
Mobile homes -Baška Beach Camping Resort (ex Zablace)

Beachfront
Free Wifi
air conditioned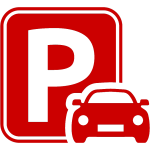 Free Parking

Pet friendly (surcharge)
Distance 1100 m

Beach 100 - 150 m
Mobile homes -Baška Beach Camping Resort (ex Zablace)
great location right on the pebble beach, beautiful panoramic views, the beach promenade. Baska, island of Krk, Croatia
Location:
Baška Beach Camping Resort, ex Camping Zablaće is located in Baška, on the far south of the island of Krk.
Camping Zablaće is located directly on the 2 km long pebble beach.
Beach:
beach Vela Plaža:
natural pebbly beach with sandy seabed
Beach length: 1800 m
Beach amenites:
- sun loungers and umbrellas (at additional charge)
-showers and toilets
- children's playground and trampoline
- inflatable off-shore water park
-watersports
Accommodation:
At camp are mobile homes or caravans.
HOTEL OFFERS:
Food and drink
- restaurants
-bars
-fast food
- market
-bakery
- fruit and vegetables
Sport & recreation
- beach volleyball court (free of charge)
- fitness studio in the nearby Hotel Corinthia-Baška
- bicycle rental
- football, mini golf (additional charge)
- diving and sailing school (on the beach)
- water sports (on the beach)
Activities and entertainment
- entertainment program in Hotel Corinthia-Baška (100 m from campsite)
-morning gym
-Mini club
sports tournaments
About campsite:
category: 4-star
campsite area: 10 ha
campsite capacity: 564 accommodation units, 1731 people
suitable for campers >7.5 m and >4 t
free Wi-Fi on the pitches and in mobile homes
pets are allowed
Pets:
allowed
Check in:
16:00
Check out:
10:00
MH TYP A (4+2):
Mobile home Type A is 8x3 m2 big. A mobile home is suitable for 4 adults and 2 children.
Features: 2 bedrooms (1 with king size bed, 1 with 3 beds), a living room/kitchen with pull-out sofa for 1 person. Bed linen and towels are not included in price/offer. A covered terrace with garden furniture. Fridge, TV, AC.
- Location of mobile homes - TYPE A - click here :)
Good to know
Beachfront
Free Wifi
air conditioned
Free Parking
Pet friendly (surcharge)
Beach
100 - 150 m
Beach
beach Vela Plaža: natural pebbly beach with sandy seabed Beach length: 1800 m Beach amenites: - sun loungers and umbrellas (at additional charge) -showers and toilets - children's playground and trampoline - inflatable off-shore water park -watersports
booking:
| Accommodation | Service | 11.04.-30.05. | 30.05.-27.06. | 27.06.-11.07. | 11.07.-01.08. | 01.08.-15.08. | 15.08.-22.08. | 22.08.-29.08. | 29.08.-05.09. | 05.09.-12.09. | 12.09.-28.09. |
| --- | --- | --- | --- | --- | --- | --- | --- | --- | --- | --- | --- |
| MH typ A (4+2) | 1 x rent | DYNAMIC PRICES | DYNAMIC PRICES | DYNAMIC PRICES | DYNAMIC PRICES | DYNAMIC PRICES | DYNAMIC PRICES | DYNAMIC PRICES | DYNAMIC PRICES | DYNAMIC PRICES | DYNAMIC PRICES |
Price includes:
- rent of mobile home
- Ac
- Sat TV - only by mobile homes
- one parking spot
- consumption of electricity, water

Towels are not included in the price, bring them with you! Bed linen can be rented for a fee in the camp (reservation required)
Supplements:
- 90 EUR final cleaning + BED LINEN
- local tourist taxes: 1,4 EUR/day children 12-18 years 0,70 EUR/day
- check in fee 1,5 EUR/person
- Dog cleaning expenses: 20 EUR.
- Extra payment for dog in camp 5 EUR/day

Check-in and checkout:
Fridays, Saturdays or Sundays
DYNAMIC PRICES
Prices are subject to change at any time!

Cancellation charges - Cancellation terms:
- up to 60 days before departure - 20%
- 59 - 30 days before departure - 50%
- 29 - 4 days before departure - 90%
- 3 - 0 days before departure - 100%
CROATIA HOLIDAYS


TOP OFFER