Casa Burin - K4+1 - isola di Pasman
Casa Burin - K4+1 - isola di Pasman
Casa Burin - K4+1 - isola di Pasman

Fronte spiaggia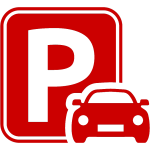 Parcheggio Gratuito

Animali ammessi (supplemento)

Superficie: 55 m²
Distanza 6000 m

Spiaggia 30 m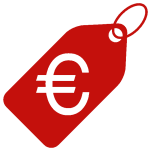 Prezzo da 70 EUR
Casa Burin - K4+1 - isola di Pasman
House burin, una tipica casa di pescatori dalmata, a soli 10 m dal mare.
Posizione:
The nature house Burin is located directly on the beach in the bay of name - Landjin - on the island of Pašman. In this bay there is a restaurant, which is with its dalmatian cuisine loved by sailors. House is available to rent throughout the year.
Distanza:
Sea: 5m,
Nearest beach: 30m,
Boat berth: 30m,
Neighboring building: 30 m,
Town center: 5000m,
Market: 5.000m,
Restaurant: 300m,
Ambulance: 5.000m,
Pharmacy: 5.000m,
Post office: 5.000m,
Bar: 300m,
Nearest international airport: Zadar 40.000m,
Nearest ferry port: Tkon 5000m
Spiaggia:
rocky, pebble, larger rock fragments
Alloggio:
A4+1
NOTE:
The island of Pasman has a regular connection with the mainland - it takes about 15min with the ferry to get to the island from Biograd na moru, and the ferry is leaving more then 10 times a day.

This holiday house is accessible by car to about 400m distance, by the road that leads to the bay of Landjin, where you will then park your car. This is a makeshift and somewhat coarse (gravel / earth) road over the hill, that can be affected by weather conditions. These roads are passable for a normal car, with slow and careful driving. The advantage of having your car by the house is that you may easily go on trips and explore not only the immediate, but also the wider area.
Animali domestici:
ammessi: 8 EUR/giorno
Check in:
9:00-12:00 arrivo all'agenzia
Check out:
10:00
A4+1:
- House area: 55 m2
- Type: A4+1
- In this house are two seperate bedrooms - one with a queen bed and one with two single beds. As there is also a couch in the kitchen for one person, it can accommodate up to 5 persons.
- The kitchen is equipped with cutlery and crokery, refrigerator with freezer compartment and a gas cooker.
- Water and electricity should be spent sparingly here. 220 V electricity (through a transformer) is solar powered. Please do not bring any electrical appliances with you that are not part of the original equipment of the house, as these can cause damage. The only exception are battery chargers for cell phones / laptops.
- The house has cold running water installed in the kitchen and bathroom with shower, from a private well. The outside shower is equipped with a black water heater - a smaller water tank in which the water is warming up by the warmth of the sun. This tank is filled from the well by a pump. It is necessary to boil the water from the well before drinking it. Therefore, most of the customers bring bottled drinking water.
- Outside of the house there is a barbecue.
- View of: sea
- Area around the house/garden: 1800 m2
- Shower on open
- Garden furniture
Buono a sapersi
Fronte spiaggia
Parcheggio Gratuito
Animali ammessi (supplemento)
Spiaggia
30 m
Prezzo da
70 EUR
Spiaggia
rocky, pebble, larger rock fragments
prenotazione:
| L'alloggio | Servizio | 01.06.-01.11 |
| --- | --- | --- |
| A4+1 | 1 x affito | PREZZI DINAMICI |
Il prezzo include:
- affitto della casa + tassa di soggiorno
- bed linen are included in price (change 1 x week). No towels - bring them with you
- only periods Saturday - Saturday.
Supplementi:
- Tourist tax
- pets (8 EUR/day)
- registrazione: 11 EUR (una tantum)
Note:
the guest is obliged to pay a deposit of €100 on the day of arrival, which he gets back upon departure if he has not damaged anything
VACANZE CROAZIA


OFFERTA SUPERIORE