Mobile homes Camping Park Umag (K)
No ship in pool for summer season 2020
Mobile homes Camping Park Umag (K)
кондиционер
Mobile homes Camping Park Umag (K)
кондиционер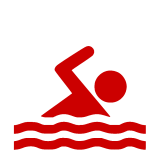 Открытый сезонный бассейн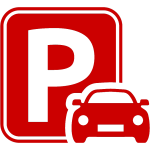 Бесплатная парковка
Расстояние 9 km

Пляж 400 m
Mobile homes Camping Park Umag (K)
Mobile homes Park Umag (K), the best family camp, with pool, bbq place, mobile homes in Umag, Umag, Istria, Croatia
Расположение:
A campsite Park Umag is one of the biggest campsite on Adriatic sea. Also one of the best campsites, awarded as the best family camp by ADAC.
Расстояние:
Camp is from town Umag 8 km away. You can reach the city with tourist train (supplement).
Пляж:
Concrete, rocky beach with pebble beach-bays. The beach is very clean (blue flag), parasols and deck chairs on beach (supplement).
Pool:
for children with a pirate boat.
ПРЕДЛОЖЕНИЯ ОТЕЛЯ:
Campsite Park Umag offers many activities and animation for adults and children.
Activities and entertainment
- Outdoor swimming pool complex with a pirates ship
- Numerous children playground
- Daily and evening animation programme for children and adults, Mini Club, Teenage Club
- Edutainment eco park featuring Istrian sights
- 3 km seafront promenade
NEW 2020:
In 2020, Camping Park Umag guests will enjoy a new swimming pool complex with more than 1,700m2 of water surface, making it one of the largest in Istria campsites!
This new freshwater complex will include a 1163m2 Activity Pool, a 508m2 Children's Pool with water toys and slides as well as a covered 55m2 Baby Pool with even more water toys. A sunbathing area and a restaurant will also be at guests' disposal."
Sport & Recreation
Sport offer in the campsite (included in the price)
- Beach volleyball
- Multipurpose courts (volleyball, football, basketball and handball)
- Cycling trails
- Jogging and trekking trails
- Entertainment sports program: aquagym, pilates, yoga, workout programs, aerobics, zumba
Sport offer nearby (for extra charge)
- Tennis courts and tennis school
- Water sports (windsurfing, parasailing, banana boat rides, pedal boat, beach canoe and water scooter hire)
- Park & Ride station – automatic city bike and e-bike rental system
Additional offer in the campsite
- Supermarket
- Bakery
- Fresh fish sale
- Outpatient unit
- Free Wi-Fi internet access (where connection is available)
- Internet corner at the campsite reception (with additional charge)
- Adapted to the needs of disabled people
- Campsite beach has been awarded the Blue Flag, a symbol of high environmental standards
- Washing machines for guests in sanitary facilities number 1, 3, 4, 5, 6 and 9 (available with extra charge)
- Possibility to moor small boats
- Massage
- Possibility to rent a fridge (45 litres) at the reception (limited availability and with extra charge)
- Istria Experience – info point in the Resort - information about the destination, excursions and experiences in Istria; transfer and rental car reservations; unique souvenirs
Еда:
Camp Park Umag offers many restaurants, bakeries, stores, ice cream, pizzeria.
Домашние животные:
not allowed
Заселение:
16:00-20:00
Выселение:
8:00-10:00
WHOLE AMOUNT MUST BE PAID 60 DAYS BEFORE YOUR ARRIVAL.
- For payments till 61 - 45 days before arrival: 15 % of amount is taken.
- 44 - 30 days before arrival: 25 % of amount is taken.
- 29 - 9 days before arrival: 50 % of amount is taken.
- For less than 9 overnights we take 100 % ot amount.

CONNECTIONS:
- Map of the CAMPING PARK UMAG - click here :)
MH VENUS 24 M2 (4+1)+1):
comfortable mobile home (24 m2) is equipped with a canopied wooden veranda or canopied terrace with stone slab (15 m2). In the living room, there is a suite that can be converted into a sofa bed for one person. The kitchen is fully equipped with a gas stove, fridge, coffee machine, electric kettle, microwave and complete cookset and dishes.
Хорошо знать
Круглосуточная стойка регистрации
кондиционер
Открытый сезонный бассейн
Бесплатная парковка
Анимация для взрослых и детей (в высокий сезон)
Анимация для взрослых (в высокий сезон)
Анимация для детей (в высокий сезон)
Пляж
400 m
Пляж
Concrete, rocky beach with pebble beach-bays. The beach is very clean (blue flag), parasols and deck chairs on beach (supplement). Pool: for children with a pirate boat.
бронирование:
| Размещение | Обслуживание | 14.04.-25.05. | 25.05.-04.06., 10.09.-02.10. | 04.06.-18.06. | 18.06.-02.07. | 02.07.-16.07. | 16.07.-20.08. | 20.08.-27.08. | 27.08.-10.09. |
| --- | --- | --- | --- | --- | --- | --- | --- | --- | --- |
| MH Venus 24 m2 (4+1)+1) | 1 x rent | 35.00 | 39.00 | 69.00 | 79.00 | 132.00 | 159.00 | 122.00 | 92.00 |
FIRST MINUTE DO 10.1.
бронирование до 10.01.
13%
FIRST MINUTE 2 do 31.1.
бронирование до 31.01.
8%
ACTION 7 = 6 & 14 = 12
25.4.-3.7. & 21.8.-4.10.
Цена включает:
- Rent of the mobile home (usage of water, electricity)
- Parking for 1 car
FINAL CLEAN-UP
Obligatory: 50 €
- air condition

NO TOWELS AND BED LINEN. You can hire the bed linen and towels or you can bring yours into campsite.
Дополнения:
OBLIGATORY PAYMENTS ARE PAID ON SPOT:
TOURIST TAX
Not included in the price - 1,40 EUR per person per day, a 50% discount for children
from 12 to 18 years. Children up to 12 years - free


ADDITIONAL SERVICES
* bed linens and towel per person 14 € *bed linens and towels for a double bed 25 €
* baby package (baby bed, feeding chair and baby bath) 15 € one-off charge

SECURITY DEPOSIT
100 € -mandatory, returned to the guest on departure if no damages were incurred
and all services were paid for


Please, tell us in time of booking if you take something from supplements. There is not enough baby cots for all mobile homes.

Period 4.-17.6. and 2.7.-9.9. arrivals/departures only on Saturday. Other periods: min stay 3 nights.
ОТДЫХ В ХОРВАТИИ


ЛУЧШЕЕ ПРЕДЛОЖЕНИЕ