Villa Liza
Bezpłatne Wi-Fi


Grill na świeżym powietrzu
Klimatyzowany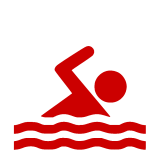 Odkryty basen sezonowy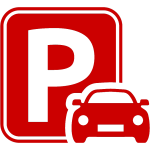 bezpłatny parking

Powierzchnia: 157 m²
ODLEGŁOŚĆ 1500 m

Plaża 100 m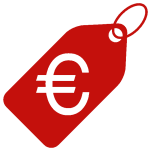 Cena od 260 EUR
Villa Liza
Bezpłatne Wi-Fi


Grill na świeżym powietrzu
Klimatyzowany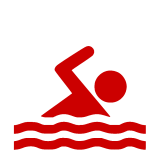 Odkryty basen sezonowy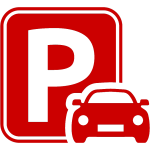 bezpłatny parking

Powierzchnia: 157 m²
ODLEGŁOŚĆ 1500 m

Plaża 100 m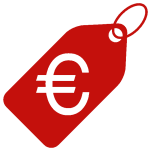 Cena od 260 EUR
Villa Liza
W spokojnej zachodniej części miasta Hvar, zaledwie 50 metrów od morza i małych kamienistych plaż, wyspa Hvar, Środkowa Dalmacja, Chorwacja
Położenie:
In the peaceful western part of Hvar town, 50 metres from the sea and small, pebble beaches, are the Hvar vacation villas – four newly-built holiday villas, each with a private garden and outdoor pool.
A pleasant 15-minute walk along the shore will bring you to Hvar town centre. Like four elegant ladies, Hvar vacation villas have been fitted out with the most attractive, modern furniture, yet each is individual. They are named after elegant ladies remembered from childhood, as a permanent reminder of them and their goodness.
Each of the Hvar vacation villas has two floors and can accommodate eight people comfortably. The villas are ideal for family holidays or groups of friends.
Hvar Hotel Pharia is close by, with its reception and other facilities. The helpful Hvar Hotel Pharia reception staff are on call 24 hours a day to listen to your needs and fulfil your requests.
Zakwaterowanie:
Villa Liza is spacious and consists of a kitchen/dining area/sitting room, four double rooms, four bathrooms and a terrace.
On the ground floor there is a large, open plan kitchen/dining area/ sitting room, with French windows opening onto the covered part of a private garden with garden furniture, which leads to the private outdoor pool.
In addition to the inside stairs, you can reach the first floor terrace from the garden, by steps leading up from the garden.
To make your stay in Hvar vacation Villa Liza on Hvar Island as pleasant as possible, the Hvar vacation villa has been equipped with air-conditioning, satellite TV, hi-fi, a direct telephone line and Internet connection.
To protect your peace and privacy, Hvar vacation Villa Liza is only available as a complete unit, with garden and pool.
ZWIERZĘTA DOMOWE:
not allowed
Zameldowanie:
16:00
Wymeldowanie:
10:00
VILLA LIZA:
4 bedrooms with pool. Kitchen / living room/dining room, 4 double bedrooms, 4 bathrooms. Swimming pool, garden, SAT TV, AC, washing mashine.
Dobrze wiedzieć
Bezpłatne Wi-Fi

Grill na świeżym powietrzu
Klimatyzowany
Odkryty basen sezonowy
bezpłatny parking
Plaża
100 m
Cena od
260 EUR
rezerwacja:
| Zakwaterowanie | Usługi | 15.04.-29.04., 30.09.-16.11. | 29.04.-13.05., 23.09.-30.09. | 13.05.-03.06., 09.09.-23.09. | 03.06.-24.06., 02.09.-09.09. | 24.06.-02.09. |
| --- | --- | --- | --- | --- | --- | --- |
| Villa Liza | 1 x wynajem | 260.00 | 325.00 | 455.00 | 661.00 | 781.00 |
FIRST MINUTE (31.3) /
15.04. - 03.06.
5%
FIRST MINUTE (31.3) /
03.09. - 30.11.
5%
gradtur - club - popust
dla rezerwacji do 30.09.
5%
Cena zawiera:
- rent of Villa
- consumtion of electricity, water,
- bath towels (changed weekly),
- bedding,
- final cleaning included in the price. (Extra cleaning is 120 EUR)
- exchange of towels: once per week
- maintenance of the garden and the pool is included in the price.
Dopłaty:
- Deposit on arrival (credit card authoristaion) 500 EUR
- Extra cleaning: 120 EUR
- tourist tax: 1,35 EUR/day/person. (Children from 12 till 17,99 years - 50%)

EXTRA
- Breakfast (in Aparthotel Pharia restaurant): 10 EUR/person
Early booking discount
- 5% for booking until 31.03. for rental periods (week) : 01.01.-03.06.2023
03.09.-31.12.2023.

Note:
In high season only SATURDAY - SATURDAY is possible
CHORWACJA WAKACJE


OFERTA TOP