Villa Valentina - Mirca
First minute 5 %
Villa Valentina - Mirca
Klimatyzowany

Przy plaży
Bezpłatne Wi-Fi


Grill na świeżym powietrzu

widok na morze
Klimatyzowany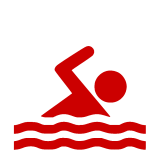 Odkryty basen sezonowy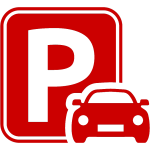 bezpłatny parking

Powierzchnia: 150 m²
ODLEGŁOŚĆ 2300 m

Plaża 50 m
Villa Valentina - Mirca

Przy plaży
Bezpłatne Wi-Fi


Grill na świeżym powietrzu

widok na morze
Klimatyzowany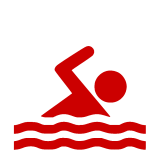 Odkryty basen sezonowy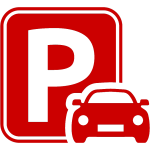 bezpłatny parking

Powierzchnia: 150 m²
ODLEGŁOŚĆ 2300 m

Plaża 50 m
Villa Valentina - Mirca
Willa z odkrytym basenem, tylko 50 m od plaży odpowiedniej dla małych dzieci, odnowiona w 2017 r. Supetar, wyspa Brac, Dalmacja, Chorwacja
Położenie:
Not far from the beautiful pebble beach Mutnik (50 m), in the village Mirca near the capital Supetar - island Brac.
ODLEGŁOŚĆ:
Town centre: 2,3 km
Nearest beach: 50 m
Nearest grocery shop: 3,2 km
Nearest pharmacy: 3 km
Nearest ferry port: 4,2 km
Nearest bus stop: 1,5 km
Nearest petrol station: 3,1 km
Plaża:
pebble /rock
Zakwaterowanie:
Villa Valentina is located 2,3 km from the centre of Supetar on Brac Island, in a beautiful secluded bay on a large ranch area. It is surrounded by idyllic olive groves and vineyards with organically grown fruits and vegetables for guests available.
It is a traditional Dalmatian stone house located by the crystal clear Croatian sea and white beach, which you will be able to enjoy on your Croatian villa holiday. It is located just off the roads and coast where you can easily access pine woods, olive woods, walkways and recreation trails. This villa provides the ideal peaceful backdrop for your luxury Croatian holiday, where you will be able to enjoy the sounds of waves, birds, crickets and the rustling of the nearby pine forests.
This villa is on one floor, where there are 2 bedrooms, 2 bathrooms, a kitchen and dining area, sitting room area and a terrace. In the guest house there are 2 bedrooms and 2 bathrooms, all with modern decorations and the highest level of comfort.
The outdoor terrace area features comfy seats, shade to escape the hot Mediterranean sun and an outdoor barbeque area which you can enjoy. The villa features a large private pool, a luxurious jacuzzi, a sandpit and 4 sundecks so there is ample space for soaking up the sun.
The local area of Supetar is a popular tourist destination, with many historical and cultural sites along the cobbled streets. The harbour features many authentic Brac restaurants with traditional fish dishes with freshly caught seafood for those who want a true taste of Croatia. From Supetar you can easily visit surrounding nearby islands such as Split.
In the garden there is private outdoor swimming pool a Jacuzzi of 4.5 m2, a sandpit and 4 sun decks. In Supetar and the surrounding area there are many restaurants, Dalmatian taverns as well as a ranch at a distance of 500 m.
ZWIERZĘTA DOMOWE:
allowed (extra payment)
Zameldowanie:
16:00
Wymeldowanie:
10:00
VILLA VALENTINA (8+3):
- Villa (8+3)
- (kitchen,/living room, 4 double bedrooms, 4 bathrooms, swimmin pool, jacuzzi, garden, private parking, air condition, BBQ)
- Bedrooms note : Main house: Double-bedded rooms: 1 (bed size 160 x 200 cm) Twin-bedded rooms: 1 (beds size 90 x 200 cm) Guest house: Double-bedded rooms: 2 (beds size 180 x 200 cm) Number of additional beds: 3 (2 additional single beds (size 180 x 75 cm each) + 1 sofa in the sitting room for 1 person)
- Bathrooms: 4 x shower
- Size of the pool: 40 m2
Dobrze wiedzieć
Przy plaży
Bezpłatne Wi-Fi

Grill na świeżym powietrzu
widok na morze
Klimatyzowany
Odkryty basen sezonowy
bezpłatny parking
Plaża
50 m
Plaża
pebble /rock
rezerwacja:
| Zakwaterowanie | Usługi | 01.05.-01.06., 01.10.-01.11. | 01.06.-01.07., 01.09.-01.10. | 01.07.-01.09. |
| --- | --- | --- | --- | --- |
| Villa Valentina (8+3) | 1 x wynajem | 490.00 | 690.00 | 990.00 |
gradtur - club - popust
dla rezerwacji do 31.03.
2%
Cena zawiera:
- rent of Villa
- consumtion of electricity, water,
- bath towels (changed weekly),
- bedding,
- exchange of towels: once per week
- maintenance of the garden and the pool is included in the price,
- final cleaning
Dopłaty:
- Deposit on arrival (credit card authoristaion) 300 EUR

- Extra cleaning: 120 EUR
Note:
In high season only SATURDAY - SATURDAY is possible
CHORWACJA WAKACJE


OFERTA TOP