Dom Kadulja - wyspa Pašman
Dom Kadulja - wyspa Pašman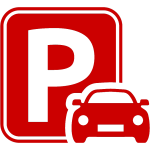 bezpłatny parking
ODLEGŁOŚĆ 5 km

Plaża 10 m
Dom Kadulja - wyspa Pašman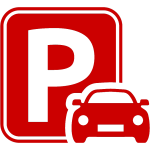 bezpłatny parking
ODLEGŁOŚĆ 5 km

Plaża 10 m
Dom Kadulja - wyspa Pašman
duży wiejski dom robinson dla 6 osób, tylko 10 m od morza, Robinson,
Położenie:
Wyspa Pasman, centrum miasta: 5000 m, dystans od morza: 10 m, dla 6 osób
Parking 100 m od domu
ODLEGŁOŚĆ:
poczta 5000 m, morze 10 m, apteka 5000 m, bar 5000 m, port promowy 5000 m, centrum miasta 5000 m, punkt ambulatoryjny 5000 m, miejsce cumowiczne na łódkę 10 m, sąsiadujący budynek 20 m, restauracja 5000 m, lotnisko 40000 m, sklep 5000 m, kantor 5000 m. Najbliższa plaża 10 m, najbliższe lotnisko: Zadar, najbliższy port promowy: Tkon
Plaża:
Kamienista plaża
OFERTA HOTELU:
Naczynia i sztućce, kuchenka, lodówka i zamrażarka, zewnętrzny prysznic, grill.
Holiday house Sage is placed directly on the sea on the Pasman island, which is on only about 1,5 km distance from the mainland and Biograd na Moru. The ferry on this line goes more then ten times a day, and it is travelling about 20 min.
This island is a great destination for all water sports lovers. Additionally, there are walking, cycling and trekking trails on the island, starting from this house, along which various kinds of Mediterranean healing and aromatic herbs can be found - perfect for all nature enthusiasts.
This holiday house is to rent the whole year through.This waterfront holiday house is approachable by car, on a distance of about cca. 100 m, till the bay of Pecine. The road which leads to this bay is paved with concrete (all but the some 300m between where the asphalt road ends and before the concrete starts). There is a public open parking lot there, free of charges. The distance between the house and the parking lot is easily walkable. The advantage of having your car by the house is that you may easily go on trips and explore not only the immediate, but also the wider area, with many various possibilities for interesting excursions. Ferry tickets are not included in the price.
The lights are powered by 12V, while the electricity in the kitchen has 220V, so both types of sockets are available in the house. A fresh water reservoir holds 20.000 l. The water and electricity should be spent here sparingly. This water is originally tap water, but as it is staying in the tank in hot weather, we recommend it to be boiled before drinking, or that the users of accommodation would purchase bottled water for drinking. Running cold and warm water is installed in the bathroom and the kitchen. Bring along your cell phone, so you can contact us in case of need. You may recharge your mobile phone in the house, with both your recharger that you use in your car or with the standard one.
This waterfront house to rent has three bedrooms, each with a queen bed, so it offers comfortable stay for up to 6 persons.The kitchen is equipped with a refrigerator with a freezing compartment, gas stove with oven dishwasher, blender, mixer, kettle, as well as with cookware, crockery and cutlery. There is a fireplace in the living room. Bed linens are prepared for you, fresh ones arrives once a week. Please bring your own bathroom and beach towels.The built barbecue is on the terrace.
Minimum stay is 7 days, from Saturday to Saturday only. Rentals during winter are possible, please note that water can only get heated on the stove, and heating materials will create an extra cost. Kindly note that it is not accepted to bring pets to this house.
Kindly check in during the morning till early afternoon at our agency, because the transfer and the arrival to the reserved accommodation unit is very inconvenient at night. After the check-in in agency you will travel to the island. If you find these details unclear or you have any further questions for which answers can not be found here, please contact us.
The Agency can not be held responsible if the customer does not inquire for the details that are important to him but are not mentioned, or for details of the object which are out of any reason not completely clear to the customer.

ZWIERZĘTA DOMOWE:
niedozwolone
Zameldowanie:
09:00 h
Wymeldowanie:
09:00 h
Dobrze wiedzieć
bezpłatny parking
Plaża
10 m
Plaża
Kamienista plaża
rezerwacja:
CHORWACJA WAKACJE


OFERTA TOP