Mobile homes Mon Perin (G)
Mobile homes Mon Perin (G)
air conditioned
Free Wifi

air conditioned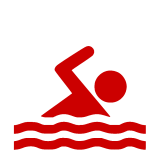 Outdoor seasonal pool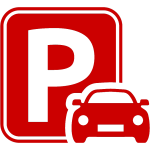 Free Parking

Pet friendly (surcharge)
Distance 5 km

Beach 100 m
Mobile homes Mon Perin (G)
Free Wifi

air conditioned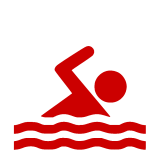 Outdoor seasonal pool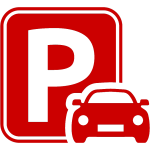 Free Parking

Pet friendly (surcharge)
Distance 5 km

Beach 100 m
Mobile homes Mon Perin (G)
recommended for a quiet holiday in the shade of pine trees near the sea and untouched nature. Bale, Croatia
Location:
Campsite Mon Perin is located between Rovinj and Pula, 6 km from the medieval town of Bale.
The camp is located by the sea, near the camp are a large pebble coves.
The total campsite area is 30 ha, and have capacity for 2,700 people.
Distance:
6 km from the city Bale
20 km from the city Rovinj
Beach:
8 km long beach with sandy bays
Accommodation:
All the mobile homes at the campsite Mon perin are air-conditioned and have a covered terrace.
The mobile homes are located in the AREA COLONA area.
HOTEL OFFERS:
2 shops, bars and restaurants, tobacco shop, stalls, free WIFI, animation, tourist train (in camp and to the place Bale
Sport facilities:
water park, playground, bike rental, mini golf, summer cinema, table tennis, tennis, soccer, volleyball, diving school
NEW 2019
Paleo Park

Paleo Park is located in the San Polo area.

The Paleo Park is a combination of a theme water amusement park and an educational and research platform, whose aim is to highlight and promote this archaeological site on the coastline of Bale. Particular focus shall be placed on educating the youngest generations, by establishing co-operation with nurseries, as well as with primary and secondary schools, thus enabling them to find out more about this unique site by taking a walk though the theme park. The Paleo Park will be open on 26th of May.

Paleo Park, what is it exactly?
Paleo Park grew out of the idea of creating a paleontological park, primarily meant to educate, amuse, prompt curiosity and desire to explore.

Considering the close proximity of the paleontological site, nature set the theme for the park. The area around the pool represents a theme park featuring dinosaur replica models in different sizes and provides an educational walk to showcase the fascinating history of dinosaurs.

The Paleo Park complex is located in the camping Mon Perin area along the coast of San Polo - Colona - Paravia. The complex spreads over an area of 16.199 sqm, blending in well with the surroundings without affecting the natural shape of the terrain.

The complex consists of entrance/reception area, Jacuzzi, indoor restaurant, covered outdoor bar area, bathroom facilities, sunbathing area and a souvenir shop.

Dinosaur-shaped swimming pool
The swimming pool area consists of three smaller pools and a hot tub.

The spacious outdoor swimming pool area of 706 sqm includes the pool for adults (480 sqm, 135 cm deep), kids' pool (100 sqm, 45 cm deep), and a pool with massage seats (30 m2, 90 cm deep). Next to the main pool is a Jacuzzi of 20 sqm and 90 cm deep.
Access paths and terraces (sunbathing areas) fit in by way of cascade in the surrounding terrain, without affecting its configuration.

Paleo Park amenities
The Paleo Park complex includes a range of amenities in the form of pavilions and in particular:

restaurant with the respective terrace;
souvenir shop
bathroom facilities for visitors
changing rooms
The restaurant offers daily fresh salads, sandwiches, pastas and pizzas.

The facility features also:

three swimming pools
Jacuzzi
sunbathing area
playground
kids' sandpits with exposed dinosaur bones.
Pets:
allowed (surcharge)
Check in:
16:00
Check out:
10:00
MH 6 TYPE I:
- Size: 8,0 x 4,0 m (32 m2)
- Max: 4 adults + 2 children
- Luxury 3 bedroom mobile home
- Sleeps up to 6 persons (with duvets and pillows but without duvet covers or pillow cases)
- Well-equipped kitchen with cooking utensils and dishes for max. 6 people
- Electric sockets
- Sanitary facilities – shower and toilet with water connection
- Terrace with an awning for shade
- Camping table with 6 chairs, Sun umbrella
- Fridge, Sat-TV
- Dishwasher, microwave
- Air conditioning
- Bed linen and towels are not included in the offer (bring your own).
- Distance from the sea: cca. 100 m.
- Location of mobile homes - click here :)
MH 6 - TYPE LA (34,4 M2):
- Size: 8,6 x 4,0 m (34,4 m2)
- Max: 4 adults + 2 children
- 3 bedrooms – one with a double bed and the other two with 2 single beds
- The living space offers plenty of room for a max. of 6 adults
- Separate kitchen from the living room
- The kitchen has its own door leading into the terrace
- Separate shower and WC
- Cooking dishes and utensils for up to 6 persons
- Microwave
- Air conditioning
- Wooden veranda
- Distance from the sea: cca. 100 m.
- Location of mobile homes - click here :)
Good to know
Free Wifi

air conditioned
Outdoor seasonal pool
Free Parking
Pet friendly (surcharge)
Beach
100 m
Beach
8 km long beach with sandy bays
booking:
| Accommodation | Service | 07.04.-15.10. |
| --- | --- | --- |
| MH 4+2 TYPE I | 1 x rent | DYNAMIC PRICES |
Price includes:
- rent of mobile home with Ac and Sat TV
- one parking spot
- consumption of electricity, water
- Air-condition
- BRING YOUR TOWELS

NEW 2022
- The tourist train runs throughout the day from one part of the camp to another, and to the nearby town of Bale. (The train is free.)
- All camp guests have free entrance to the paleo park.
Supplements:
OBLIGATORY PAYMENTS:
- Deposit: 100 €
- Final cleaning and bed linen(mandatory): 90 €
- Tourist tax: 1,4 EUR/day/person over 18 years
- Tourist tax: 12-18 years: 0,7 EUR/day/person
- Dog cleaning expenses: 20 EUR,
- Extra payment for dog at price list of the camp

Check-in and checkout:
Fridays, Saturdays or Sundays

Cancellation charges - Cancellation terms:
- up to 60 days before departure - 30%
- 59 - 30 days before departure - 50%
- 29 - 4 days before departure - 90%
- 3 - 0 days before departure - 100%
DYNAMIC PRICES
Prices are subject to change at any time!
CROATIA HOLIDAYS


TOP OFFER