Caravans- Baška Beach Camping Resort
Caravans- Baška Beach Camping Resort
air conditioned
air conditioned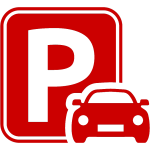 Free Parking

Pet friendly (surcharge)
Distance 1000 m

Beach 180 m
Caravans- Baška Beach Camping Resort
air conditioned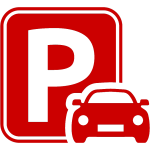 Free Parking

Pet friendly (surcharge)
Distance 1000 m

Beach 180 m
Caravans- Baška Beach Camping Resort
Caravans not far from the sandy beach in Baska in campsite Zablace, possibility of walking along the coast to the city center. Baska, island of Krk, Croatia
Location:
Camping Zablaće is located in Baška, on the far south of the island of Krk.
Camping Zablaće is located directly on the 2 km long pebble beach.
Beach:
beach Vela Plaža:
natural pebbly beach with sandy seabed
Beach length: 1800 m
Beach amenities:
- sun loungers and umbrellas (at additional charge)
-showers and toilets
- children's playground and trampoline
- inflatable off-shore water park
- watersports
Accommodation:
At camp you can hire caravans.
HOTEL OFFERS:
Food and drink
- restaurants
-bars
-fast food
- market
-bakery
- fruit and vegetables
Sport & recreation
- beach volleyball court (free of charge)
- fitness studio in the nearby Hotel Corinthia-Baška
- bicycle rental
- football, mini golf (additional charge)
- diving and sailing school (on the beach)
- water sports (on the beach)
Activities and entertainment
- entertainment program in Hotel Corinthia-Baška (100 m from campsite)
-morning gym
-Mini club
sports tournaments
About camsite:
category: 3-star
campsite area: 10 ha
campsite capacity: 564 accommodation units, 1600 people
suitable for campers >7.5 m and >4 t
free Wi-Fi on the pitches and in mobile homes
pets are allowed
Pets:
allowed
Check in:
16:00
Check out:
10:00
CARAVAN COMFORT 4+1:
Trailer - Caravan - Type - Comfort
- Max: 4 adults + 1 x child
- Size: 5.0 m x 2.3 m
- A trailer with living quarters and an ante-tent
- Comfortably equipped camping trailers without a shower and toilet
- Up to 5 people can sleep in a caravan
- Gas or electric cooker
- Electric lighting
- A refrigerator in the ante-tent
- Cooking dishes and utensils for up to 5 people
- Air-conditioning
- No direct water connection
- Location of mobile homes - caravans - click here :)
The comfortably furnished and spacious type 2 caravan is approx. 5 x 2.3 m (approx. 11.5 m2) in size. It offers two sleeping areas with 1 double bed and 1 bunk bed as well as a dining corner with seats which can be converted to provide sleeping space for a 5th person (the caravan is recommended for max. 4 adults + 1 child).
Cooking equipment, crockery, blankets and pillows (no bed linen) are provided for max. 5 people. The caravan is equipped with electrical lighting and cooking facilities (either gas or electricity powered). The awning contains a household fridge, camping table with 5 chairs and a parasol.
Good to know
air conditioned
Free Parking
Pet friendly (surcharge)
Beach
180 m
Beach
beach Vela Plaža: natural pebbly beach with sandy seabed Beach length: 1800 m Beach amenities: - sun loungers and umbrellas (at additional charge) -showers and toilets - children's playground and trampoline - inflatable off-shore water park - watersports
booking:
| Accommodation | Service | 11.04.-30.05. | 30.05.-27.06. | 27.06.-11.07., 22.08.-29.08. | 11.07.-01.08. | 01.08.-15.08. | 15.08.-22.08. | 29.08.-05.09. | 05.09.-12.09. | 12.09.-21.09. |
| --- | --- | --- | --- | --- | --- | --- | --- | --- | --- | --- |
| caravan comfort 4+1 | 1 x rent | DYNAMIC PRICES | DYNAMIC PRICES | DYNAMIC PRICES | DYNAMIC PRICES | DYNAMIC PRICES | DYNAMIC PRICES | DYNAMIC PRICES | DYNAMIC PRICES | DYNAMIC PRICES |
Price includes:
- rent of caravan
- Ac
- one parking spot
- consumption of electricity, water

** Bed linen and towels are not included in the price, bring them with you! Bed linen can be rented for a fee in the camp (reservation required)
Supplements:
- 60 EUR final cleaning
- local tourist taxes: 1,4 EUR/day children 12-18 years 0,7 EUR/day
- check in fee 1,5 EUR/person
- Dog cleaning expenses: 20 EUR.
- Extra payment for dog in camp: by campsite price list

Check-in and checkout:
Fridays, Saturdays or Sundays
DYNAMIC PRICES
Prices are subject to change at any time!

Cancellation charges - Cancellation terms:
- up to 60 days before departure - 20%
- 59 - 30 days before departure - 50%
- 29 - 4 days before departure - 90%
- 3 - 0 days before departure - 100%
CROATIA HOLIDAYS


TOP OFFER